Malpractice cover for Dental Professionals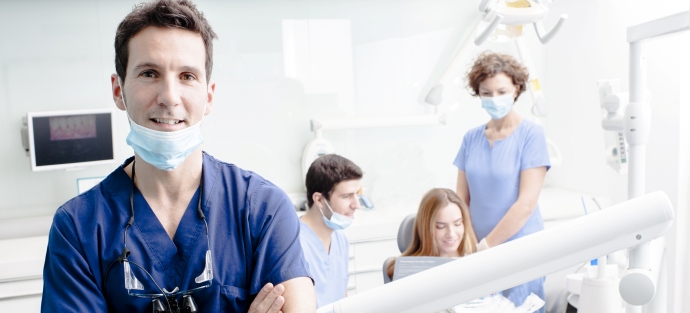 Tackling the Indemnity Issue Get a quote
With any aspect of healthcare delivery, the issue of clinical negligence protection needs to be addressed. In an age of easy-access litigation (or threat of litigation), practitioners take steps to avoid the immense costs involved in defending a legal action but malpractice cover costs are soaring, with dental defence organisation membership rates becoming prohibitively expensive for some. Getting value for money is crucial.
Dentist Indemnity Requirements
GDC indemnity requirements for dental professionals were updated in June 2016, highlighting the importance of knowing what cover is held, and being able to provide evidence of that cover.
The onus is now on the individual to ensure they are appropriately protected against the cost of compensation owed to a patient in the event of a successful claim. Likewise, the business entity (the practice) must also ensure it is protected in the event of a claim against it.
Malpractice Insurance for Dental Professionals
MIAB offers competitive Dental Malpractice cover for Dentists, Dental Nurses and Technicians, and the business entity as a whole.
Its insurance-backed solution provides you with peace of mind, knowing there is a contractual obligation to provide you with assistance, as opposed to the discretionary cover from dental defence organisations.
The policy includes access to full Dento-Legal cover, which includes access to a 24/7 Dento-Legal helpline as standard.
Due to its strong knowledge of the market and relationship with underwriters, MIAB also has the ability to source bespoke terms for dental professionals with previous claims or disciplinary actions made against them, providing cover that will allow them to continue to practice.
Claims Made Policy
MIAB's policy works on a 'claims made' basis, which means it responds to claims that are first made against you and notified to insurers during the period of the policy and the run‐off period. As litigation is often directed at businesses, the policy is also available on an 'Entity' basis to the practice, which ensures it is protected from claims made against employees.
Affordable, Effective Cover
This policy is available to Dentists at a competitive premium, whilst policies for Dental Nurses, Dental Technicians and Dental Care Professionals are much lower – please visit our Dental Nurse Professional Indemnity page for more details.
Reviewing your Existing Cover
Adequate cover is important to protect the practice, the individual dentist and patients. Dentists should consider the level of cover from their current provider to ensure it remains appropriate, and should ask:
Is it discretionary cover or insurance-backed?
What is your own personal limit of indemnity?
Is there a penalty for using the Dento-Legal helpline?
Do premiums increase every year, despite being claim free?
Does the practice have entity cover?
What would happen if a claim occurs?
Is the practice protected against the actions of its employees?
Our expert advisers will help you choose the most suitable policy
MIAB's Specialist Insurance Advisers are happy to guide you through these questions and compare your existing cover with their policy. For more information about Dental Malpractice cover for Dentists, Dental Nurses and Technicians, and Dental Practices, please contact our Specialist Advisers, on 01438 730210 or email indemnity@miab.co.uk
Get a quote or Find out more