How do you know if you need Private Client insurance? The answer usually becomes clear when you stop and calculate the value of your home, cars and contents. You may not consider yourself a high net worth individual but the combined value of your assets is likely to mean that you qualify for a premium level of insurance.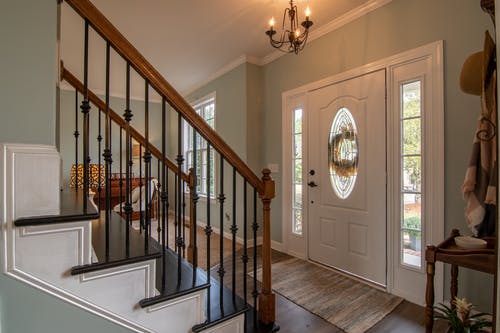 Protecting your assets with a higher level of service and complete professionalism.
Over your lifetime you have worked hard to create the home which you love. You've gradually accumulated a selection of paintings, jewellery and a few antiques and you drive a vehicle in which you are proud to be seen. You work hard so you treat yourself to well-deserved holidays, perhaps to a far-flung destination or somewhere with a hint of adventure?! This way of life deserves to be protected to the level it needs – and this is when Private Client Insurance with our sister company Lloyd & Whyte steps in.
A complete broker service
Private Client Insurance is designed to give you bespoke policies and specialist additions with total protection. A higher level of service with a direct phone line to a named adviser awaits you. Lloyd & Whyte spend their time researching the market and generally make the purchasing of insurance a whole lot easier.
As a specialist broker, Lloyd & Whyte have access to a panel of insurers including Hiscox, Aviva Private Client, Zurich Private Client, Ecclesiastical, Groves Johns Westrup, Home & Legacy, and Covea Insurance. This means that Lloyd & Whyte will work for you to source the best insurance for your personal needs.
Home
Accuracy is crucial when insuring a property but staying on top of reinstatement or replacement values can be challenging. Are you confident that your home is insured to the correct level? Underinsurance is a common issue – Lloyd & Whyte will ensure that you're correctly covered from the outset.
Art, Antiques & Jewellery
Over the years you are likely to have purchased or inherited paintings, antique items, watches and jewellery but do you know their current value and are they all suitably protected? Lloyd & Whyte offers you flexible cover, i.e. they do not require you to set the alarm or have jewellery locked away every time you leave the house. High 'single article limits' and specialist cover is their forte.
Motor
Your chosen car is likely to be the second most valuable asset you own. Likewise, if you own several vehicles you will need motor insurance that will give you complete protection.
Like for like courtesy vehicles
Cover for any driver
Your own choice of repair centre
Agreed value for claims settlements
With extras such as these we know that Lloyd & Whyte can insure your selected vehicles with cover that cannot be found on comparison websites.
Travel
It's certainly been a tumultuous time for travelling but Lloyd & Whyte are pleased to be able to talk through all the current insurance options with you, giving you peace of mind that you have the right cover for the type of travel you now wish to do. They specialise in quality cover and offer a high limit of cover for cancellation if required. Similarly, if you have a pre-existing medical condition, they will do everything they can to provide you with suitable cover.
Why Lloyd & Whyte?
Your dedicated and professional adviser will make all of your insurances easier to manage. They will review the market on your behalf to ensure you have quality cover with a competitive premium.
Lloyd & Whyte are a Chartered Broker and accredited partner to the BMA, BVA, AOP, BSDHT, PDA and Caterham Cars. They are a specialist provider of insurance and financial services to professional associations and their members, developing quality membership benefits packages. Their mission is to be one of the most trusted insurance brokers in the UK.
Protect your assets with a higher level of service and complete professionalism: Contact Lloyd & Whyte for a complementary review or to register your renewal dates.
Lloyd & Whyte. What matters to you, matters to us.