A modern opticians combines cutting edge technology with old fashioned service, dedicated to ensuring healthy eyes and vision. We're dedicated to providing opticians with insurance that provides total clarity of cover.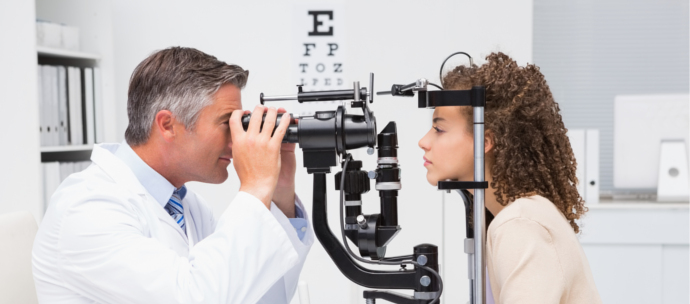 Just as many opticians offer a wide range of frames, lenses, and services, we offer a wide range of professional and personal products, acting as a one-stop-shop.
Caring for those who care the most
We realise that all our customers have made it their goal to care for, help and nurture others. So, we want to care for those that care the most, and take care of you and your insurance needs.
We're really proud that we can support you by delivering the best possible products and advice for your needs in a personal, impartial and expert way.
Practice Expenses Insurance
When accident or sickness strikes, the effect on a practice ranges from inconvenient to devastating. Our Practice Expenses Insurance policies pay the sum insured for as long as the insured person remains unable to work (up to a maximum of 52 weeks).
Practice Insurance
Protection for buildings, contents and more, designed specifically for opticians' practices, covering medical, commercial, staff and equipment-related risks.
Professional Indemnity
We offer a range of protection products, such as Medical Malpractice, Cyber Insurance, Management Liability and Employment Practices Liability.
Find out more
Cyber liability & data Insurance.
Protect your data, digital assets and reputation with Cyber Liability and Data Insurance. The healthcare sector is a particular target for cyber criminals.
To discuss cyber risks your practice may face, and how Cyber Liability and Data Insurance can help protect your business, please contact us for a confidential, no-obligation discussion.
Contact Us