Depending on the size and type of practice (private or NHS with a UDA commitment) a dental practice's insurance requirements will vary. But all benefit from our commitment to providing the highest level of service possible.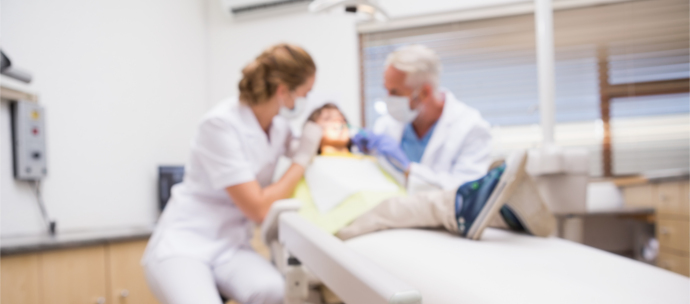 Just as many dental practices offer added value through additional services, such as cosmetic treatments, we try to add value to our customers through our knowledge and expertise.
Caring for those who care the most
We realise that all our customers have made it their goal to care for, help and nurture others. So, we want to care for those that care the most, and take care of you and your insurance needs.
We're really proud that we can support you by delivering the best possible products and advice for your needs in a personal, impartial and expert way.
Business Overheads Insurance
Business Overheads Insurance provides cover for your costs and expenses when accident, sickness or other absence affects your practice.
We offer two types of cover. The first provides financial assistance to cover actual costs incurred, evidenced by receipts. The second removes the need to prove costs incurred and pays your requested benefit.
Please note, that both of these policies offer identical cover in all other ways.
Practice Insurance
Protection for buildings, contents and more, designed specifically for dental practices and surgeries, covering medical, commercial, staff and equipment-related risks.
Dental Malpractice & Liability
We offer a range of protection products, such as Dental Malpractice, Dental Nurse Indemnity, Cyber Insurance, Management Liability and Employment Practices Liability. We can also provide Dental Malpractice insurance for those refused cover by their Defence Organisation because of previous claims, disciplinary proceedings, health reasons or sometimes for no clear reason.
Find out more
Cyber liability & data Insurance.
Protect your data, digital assets and reputation with Cyber Liability and Data Insurance. The healthcare sector is a particular target for cyber criminals.
To discuss cyber risks your practice may face, and how Cyber Liability and Data Insurance can help protect your business, please contact us for a confidential, no-obligation discussion.
Contact us
Approved Partners
We're proud to be the approved supplier of insurance services to, and work with, a number of strong, reputable dental member benefit organisations:
LDC Buying Group Federation