Hurricane Gert set to hit the UK – what to do in the event of a storm
Written by Jordan Odell, Digital Marketing Executive, and Hannah Wells, Claims Handler
Hurricane Gert is set to hit the UK this weekend, bringing winds of up to 80mph, heavy rain, mist and the occasional sunny spell.
Forecasters say that hurricane Gert is currently a category one storm and is set to become 'a typical depression' before it reaches the UK. It is currently near Bermuda, and will be here to stay over Saturday and Sunday (19th and 20th August), but will bring a warmer start to the week with temperatures predicted to reach 27 degrees on Monday (typical).
If you are a property owner, it is worth putting some precautions in place and making sure you are as well protected from Hurricane Gert as you possibly can be, that includes looking into your practice and home insurance.
At MIAB we are here to help, and understand that in the unfortunate event that you need to make a claim, that every claim is unique, and we work hard to make sure that every claim is handled appropriately.
Notifying of a claim can be daunting whether you are a first time claimant or even if you have made a claim before. That's why we like to make the claims process as smooth and simple as possible. From notification to the final decision of the claim we are always on hand for guidance and updates.
If you find yourself in the unfortunate position that you need to make claim for storm damage, we have compiled a few things to do to make the process easier: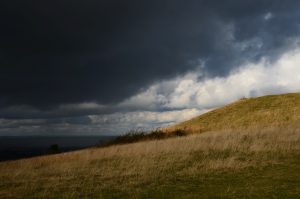 Most importantly, do not leave it until you have to make a claim to read through your policy wording. We highly recommend you make yourself familiar with what is covered and what isn't to reduce the possibility of any disappointment when making a claim.
You can count on MIAB to get your claim moving in the right direction straight away. As always, the claims team are happy to answer any questions and our priority is to get you back on your feet as soon as possible. To make a claim, or to ask any questions, please find the relevant contact numbers below:
Between 8.30am and 5.30pm, Monday to Friday: 01438 730213
Outside these hours: