Locum Insurance provides cover when accident, sickness or absence affects your practice.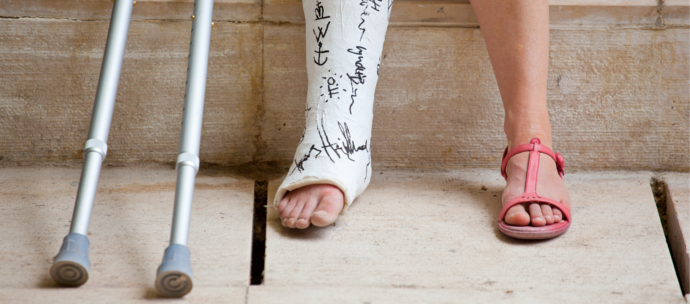 Protect your practice
With so much pressure on GPs and practice staff, any absence can have a major effect. A GP away for a few days or a week or two may be covered internally. However, if one of your GPs was absent for several months, how would the practice cover their sessions?
Locum Insurance not only covers hiring a Locum, but also temporary staff or extra hours worked by existing team members.
The policy pays the sum insured for as long as the insured person remains unable to work (up to a maximum of 50 weeks), and receipts are not always necessary for claims to be paid.
Bespoke Policies
We have a choice of schemes, all underwritten on a combination of individual absence and medical history, to allow us to recommend a plan best suited to your needs.
Some insurers may include a variation in health clause meaning they will not restrict, reduce or decline cover at renewal of your Locum Insurance as a result of any valid claim made under this policy or due to notification of a variation in health of an insured person. We can further enhance your insurance by offering a policy that pays out even if you are not able to find any Locums/replacements, which is especially helpful during extremely busy holiday seasons, and areas where Locum availability is scarce. In addition we can also add or remove family benefits (maternity, paternity and adoption) so you only pay for what's required.
GP Sickness Reimbursement
The General Medical Services (GMS) contract in England for 2017/18 includes changes to the existing contract around sickness cover reimbursement for GPs: from 1st April 2017 the weekly maximum amount payable has been uplifted to £1,734.18 (for the first 26 weeks, then halved for 26 weeks) and qualification criteria made simpler.
Implications and Impact
It is important that practices understand the implications of the scheme and that these payments may not be a suitable, like-for-like replacement for Locum Insurance.
For example, typical GPs need around £2,500 per week for cover – leaving a gap of £766. Non-sickness-related absences, like jury service, compassionate leave, suspension and revalidation are not covered (and these account for 20% of our Locum Insurance claims), so practices will be liable for the whole cost of these absences. Similarly, Practice Managers, GP Pharmacists, Allied Healthcare Professionals and other key staff are also not covered. It is worth considering that under a traditional practice partnership agreement, any financial exposure would fall back to the partners.
A bespoke Locum Insurance Product
In response to the reimbursement changes, MIAB has designed and launched a 'Top Up' Locum Insurance product to blend the reimbursement and traditional insurance cover.
Practices can maximise the reimbursement payments for GP sickness and accident absence but rely on Locum Insurance to cover costs over and above the £1,734.18 per week reimbursement. Cover for jury service, compassionate leave, suspension, and revalidation etc, remains at the full rate. For example, based on a £2,500 per week policy for a GP:
Combining the Benefits
This arrangement offers the most flexibility for practices by combining the strengths of the reimbursement and Locum Insurance to cover all healthcare professionals for all absences types.
The cost of premiums is reduced because the insurance cover required for GP sickness and accident cover is now much lower.
The policy is available on a Benefit (receipts not always necessary to claim) or Indemnified (receipts required) basis. It offers reassurance that unnecessary, unplanned financial strains are not placed on the business due to long-term absences – the full cost of cover can be budgeted for, over and above the maximum reimbursement level for GP sickness and accident absence.
The policy offers additional benefits, such as the option to add maternity/paternity/adoption cover if required, and to mix and match top-up and standard locum covers under one policy to allow all members to be insured separately against their individual requirements.
How much do you know about Locum Insurance?
We've highlighted key considerations and explained common pitfalls in this article about Locum Insurance to help you better understand how to choose the correct policy.
Read Article
Our expert advisers will help you choose the most suitable policy.
Whether you are a single-handed practitioner or work in a large, multi-partner practice, we have a policy to suit.
We offer a very flexible deferred period (also known as an excess period), which is the time before any benefit is paid. The longer the period, the lower the premium.
Get a quote or find out more