Practice Expenses Insurance provides cover when accident, sickness or absence affects your practice.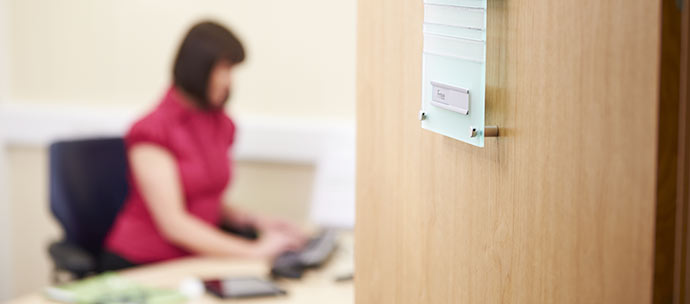 Protect your practice
With so much pressure on clinical and practice staff, any absence can have a major effect. A clinician away for a few days or a week or two may be covered internally. However, if they had to be absent for several months, how would the practice cope having to cover their sessions?
Practice Expenses Insurance is aimed at Dentists, Pharmacies, Opticians and Vets and designed to cover the cost of hiring Locums and temporary staff, or extra hours worked by existing team members. It is also known as Practice or Business Overheads Insurance, and may include in the benefit amount the appropriate portion of the practice's fixed overhead for which the absent staff member is responsible.
The policy pays the sum insured for as long as the insured person remains unable to work (up to a maximum of 50 weeks), and receipts are not always necessary for claims to be paid.
Bespoke Policies
We have a choice of schemes, all underwritten on a combination of individual absence and medical history, to allow us to recommend a plan best suited to your needs.
With certain policies some insurers will also not restrict, reduce or decline cover at renewal of Practice Expenses Insurance as a result of any valid claim made under this policy or due to notification of a variation in health of an insured person.
How much do you really know about Practice Expenses Insurance?
We've highlighted key considerations and explained common pitfalls in this article about Practice Expenses Insurance to help you better understand how to choose the correct policy.
Read more
Our expert advisers will help you choose the most suitable policy.
Whether you are a single-handed practitioner or work in a large, multi-partner practice, we have a policy to suit.
We offer a very flexible deferred period (also known as an excess period), which is the time before any benefit is paid. The longer the period, the lower the premium.
get a quote