Federations come in all shapes and sizes but they share a common purpose: to facilitate the expanding scope of service provided in primary care, cost-efficiently.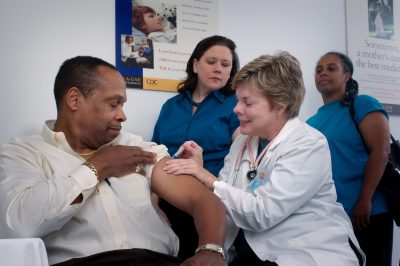 Working at Scale
Find out more
The issue of working at scale within general practice is rarely out of the news. From federations and clusters to super-practices and alliances, GP practices will undoubtedly continue to work collaboratively at scale in a bid to secure contracts for the delivery of enhanced services.
Consideration needs to be given not only to the structure of these organisations, but also the insurance requirements generated by the risks they are exposed to.
No matter what form taken, there is a need to protect the organisation, those running the organisation and the professionals delivering the services.
The current arrangements in place for member practices are unlikely to cover the activities of the designated contract adequately. This could leave you exposed to potential gaps. For example:
Legal Structure changes within the network
Employees working across different sites
Network Clinical Directors acting on behalf of multiple practices
Decision makers within the business being open to accusations of errors or omissions
Note: This does not change the need for each practice partnership to maintain their current insurance.
Risks, Liabilities and Protection for Medical Service Providers
There is a need to protect those running the organisation, usually with a Directors and Officers ( D&O) policy, no matter what form the federation takes. That could be a private limited company or limited liability partnership, or even a non-profit vehicle such as a charity, community interest company or industrial provident society (co-operative).
Similarly, if members of staff are directly employed by the federation, employers' liability insurance is a legal requirement. A particularly neat solution is a management liability policy encompassing directors and officers, employment practices and company legal protection.
The other main area of exposure is that of Professional Indemnity or Medical Malpractice, and it is important to understand the implications here. Liability for malpractice may be direct or vicarious, where an organisation is held liable for the acts of its employees.
Generally speaking, a clinician's direct liability is covered by their individual indemnity protection, usually via membership of a medical defence organisation. As long as each individual practitioner maintains their membership, it should respond appropriately in the event of a claim.
A crucial exposure is medical malpractice (professional indemnity) and it is important to understand the implications for federations.
We have a bespoke policy which is designed specifically for those businesses responsible for managing the contracted services. This will encompass DES, APMS, PMS & GMS contracts. The policy excludes cover as a result of claims for treatment and medical malpractice. However we will give full consideration and cover to those contracts which are deemed to fall outside of primary care or private work. We will seek to provide malpractice cover in full.
Our cover is approved by the LMC Buying Groups Federation and in regular contact and consultation with relevant bodies (NHS England, RCGP, FDA etc.)
MIAB is leading the way in primary care protection.
Understanding the extent of a federation's exposure to liabilities and that of the component practices themselves can be complicated. Each organisation's circumstances needs to be carefully considered. Our expert advisers will help you choose the most suitable policy
As a specialist healthcare insurance broker, MIAB offers bespoke insurance and expert advice to practices and federations alike.
Get a quote
For information on how your data will be used, please read our Privacy Policy