Protect your data, digital assets and reputation with Cyber Liability and Data Insurance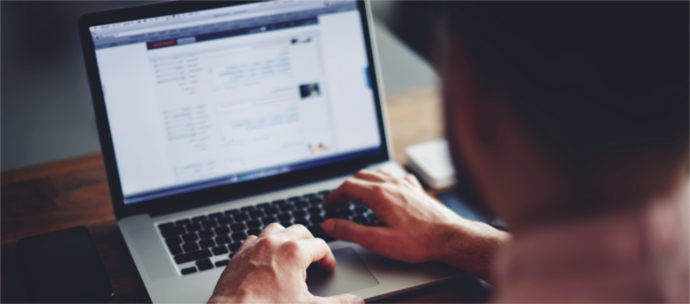 Cyber crime: can you hack it? Contact us
IT systems and the internet are an integral part of running a business but could you cope with the effects of a cyber crime or systems failure?
From websites and social media accounts to payment systems and email newsletters, modern practices and businesses are taking advantage of the ease, speed and availability of online tools.
But conducting any activity online is a risk, especially when relying on so many providers to ensure their service is operational at all times and security features are one step ahead of cyber criminals.
The risks
The healthcare sector is a particular target for cyber criminals. They attacked it at a higher rate than any other sector in 2015, and more than 100 million healthcare records were compromised, according to a IBM's 2016 Cyber Security Intelligence Index report. They dubbed it "the year of the healthcare breach."
The 'WannaCry' ransomware attack of May 2017 affected thousands of business across the world, with reports that one in five NHS Trusts and many GP practices were hit. The attack caused operations to be cancelled at several major hospitals, with patients experiencing disruption to their treatment because computers used to share patients' test results and scans with doctors were frozen.
Beyond data breaches committed by hackers, health data is frequently exposed through accidental loss, device theft and employee negligence.
The 2015 Information Security Breaches Survey, conducted for the Department for Business, Innovation and Skills, found that 74% of small businesses suffered a cyber breach.
The average cost to the business was between £75k-£311k, which includes elements such as business disruption, lost sales, recovery of assets, and fines & compensation.
The survey also found that 90% of large organisations suffered a cyber breach, the average cost was between £1.46m-£3.14m.
Find out more
To discuss cyber risks your practice may face, and how Cyber Liability and Data Insurance can help protect your business, please contact us for a confidential, no-obligation discussion.
Contact us