Cover for you, your business and your employees in respect of medical professional, practice and corporate liabilities.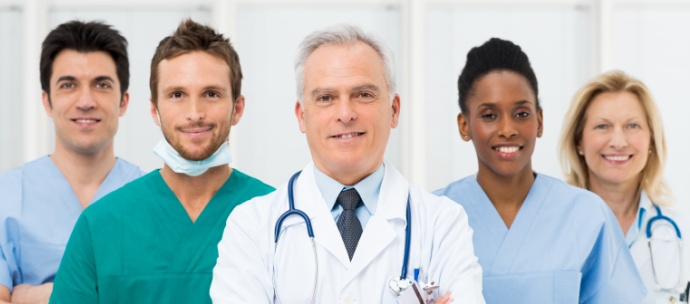 Protecting you and your business
Get a quote
You've worked hard to get to where you are and, in an age of easy-access litigation (or threat of litigation), you want to take steps to avoid the immense costs involved in defending a legal action. Without medical malpractice insurance, you run the risk of being exposed to many liabilities, such as:
Misdiagnosis
Neglect
Bodily Injury
Mental Injury
Duty of Care
Error or Omission
Good Samaritan Acts
With Professional Indemnity costs soaring, getting value for money is crucial. We offer a range of personal and commercial indemnity and liability insurance products to cover the costs of various actions:
Professional Indemnity & Medical Malpractice
We offer professional liability cover for GPs, Dentists, Opticians, Vets and Pharmacists (all partners, salaried partners, locums and employees), nurses, technicians, therapists, paramedics, emergency care practitioners and first aiders.
The policy covers the cost of compensating clients and service users for loss or damage resulting from negligent services or advice provided. Medical professionals are not restricted to using the Medical Defence Organisations for their Professional Indemnity and Medical Malpractice cover. Read our Overview Guide to the differences between MDO cover and Insurance-backed cover.
Contact us now for a quote and compare us to the MDOs and your current provider:
GPs, Dentists, Opticians, Vets, Pharmacists and Pharmacists in General Practice:
Get a quote
Nurses, technicians, therapists and similar can get bespoke cover straightaway through our Quote and Buy tool:
Quote and Buy now
Paramedics, emergency care practitioners, first aiders and similar can get bespoke cover straightaway through our Quote and Buy tool
Quote and buy now
Pharmacists in General Practice
Our new Pharmacists in General Practice Professional Indemnity policy is a new, fit-for-purpose insurance policy aimed specifically at pharmacists prescribers. It provides appropriate levels of cover for all the duties and activities to be undertaken as outlined within the recent communications on "Role of Pharmacists in General Practice". Visit the Pharmacists in General Practice page for more details.
Management Liability
The Management Liability Policy is designed to help protect healthcare practices from the risks they commonly face, such as NHS claw backs, CQC inspections and problems arising, employment disputes, partnership disputes, official investigations (such as, NHSE and HSE) and shareholder disputes within provider companies.
This policy will help you ensure you have the management liability cover in place to protect you and your practice against such risks. It is not to be confused with Legal Expenses Insurance, often sold as an add-on to commercial insurance.
Employment Practices Liability
You are at least three times more likely to face an employee tribunal than have a fire claim and, generally, an employer will not recover the costs of defending any tribunal claim. The Employment Practices Liability policy ensures your business and you are covered against claims made by existing and former employees.
This policy entitles you to expert legal help in the event of an investigation or claim made against you, and covers legal costs, awards and settlements, and legal costs of representation at official employment investigations.
Directors and Officers (D&O) Insurance
Being a Director or Officer (key manager) of a business brings a number of statutory duties and responsibilities. Breaches of health & safety or tax regulations, or regulatory intervention from your professional body, could instigate criminal and regulatory investigations, potentially leading to prosecution, prison sentences and being unable to practice.
D&O Insurance covers you for the personal liability risks faced under many areas of statutory and common law. You get legal and other expert help as required to give you the best possible defence in the event of an investigation or claim made against you and it covers the cost of defending claims made for alleged wrongful acts.
The policy will also pay any settlements and awards that are required (not including fines or penalties).
Are you finding it difficult to obtain cover? Visit our new webpage for those who are refused.
Visit page
Our expert advisers will help you choose the most suitable policy
We will discuss with you the factors you need to consider, such as how we compare to MDOs, Insurance-backed cover vs MDO Discretionary cover, Claims-made vs Claims-occuring cover, run-off cover, retroactive cover, and more:
Get a quote
Get instant quotes via our Quote and Buy tool:
Get a Medical Professional Liability Quote
Get a Paramedic/EMT Professional Liability Quote