Receive up to 60% of your salary tax-free if you are unable to work through sickness or accident.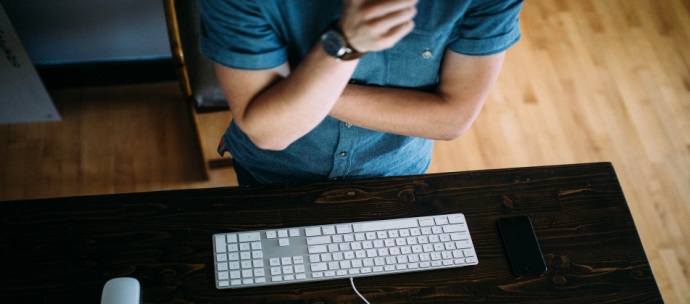 What is Income Protection Insurance?
Income Protection Insurance (previously known as permanent health insurance) is an insurance policy that is designed to cover you if you are unable to work because of an injury or illness. It ensures that you continue to receive a regular income until you go back to work, or retire.
With Income Protection Insurance, everything depends on getting the right policy – so it's best to get advice from an independent insurance broker. Have a look at what the Money Advice Service says.
At MIAB we are able to research a broad panel of insurers to make sure we find you the most suitable product to match your requirements. We know the Income Protection market very well, so our Advisers will be able to discuss various options available to you. This includes covering you under 'own occupation', meaning your insurer would not expect you to return to work in another occupation, so would therefore pay until you return to your original role, or retirement age (if necessary).
Income Protection is not to be confused with Critical Illness Cover, which pays out a one-off tax-free lump-sum if you have a specific serious illness.
Who needs Income Protection Insurance?
You're most likely to need it if you're self-employed, but anyone who is employed and has bills to pay should consider Income Protection, especially if you don't have sick pay to fall back on, or a limited amount of sick pay.
Why do you need it?
According to the ABI (Association of British Insurers), each year a million people in the UK find themselves unable to work due to a serious illness or injury.
Income Protection Insurance replaces a portion of your income if you can't work because of illness or injury.
It pays out until you can start working again in your own occupation (if option selected), or until you retire, die, or at the end of the policy – whichever comes first.
It covers illnesses that would leave you unable to work, either in the short or long term, depending on the type of policy and its definition of incapacity.
You can claim as many times as you need to as long as the policy is in force.
Protecting your income
Being unable to work can have many serious effects, not least a loss of income.
Income Protection insurance pays up to 60% of your gross salary as a tax-free amount if you are unable to work through sickness or accident. If your business has Locum Insurance or Business Overheads Insurance then Income Protection can be designed to follow-on from the expiry of the benefit period, or sooner if no other plan is in place. It is often used in conjunction with a Critical Illness policy.
Peace of mind
Income Protection provides a regular monthly income, giving peace of mind to you and your family at a difficult time. It is designed to provide enough monthly income to cover your regular bills.
A long-term policy provides a tax-free monthly payment, which is paid until expiry of plan (usually age of retirement). If you return to work in a reduced capacity, the policy could continue to pay out at a reduced level.
Fixed-term plans will still provide you with a tax-free payment, however this will be paid out normally for a duration of one or two years.
As long as the premiums are maintained, cover is guaranteed for the duration of the plan, meaning you can claim as many times as required. You can claim for the same reason and depending on the gap between claims, you may not need to wait for your deferred period before payments restart.
There's often a deferred period before the payment starts, as you generally set payments to start once your sick pay ends, or after any other insurance stops covering you. The longer you wait, the lower your premiums will be.
Difference between Long-Term and Fixed-Term Income Protection Insurance
| | |
| --- | --- |
| Long-term | Fixed-term |
| Will pay out a monthly sum related to your income until you either return to work, retire, die or the policy expires – whichever comes first. | Will pay out a monthly sum related to your income for a limited amount of time (usually one or two years) per claim. Due to the shorter length of cover, this usually means premiums will be cheaper. |
Our expert adviser will help you choose the most suitable policy
We will discuss with you the factors you need to consider:
The amount of income to be covered, this can be the maximum based on earnings or a monthly amount that would be suitable
Costs that need to be covered, such as household bills, living expenses, mortgage payments, education fees, debts and loans, to work out how much cover you need
The deferred period (the amount of time that must pass between your first day off work and when you start to receive payments)
Cover for a specific length of time, looking into the age you would like the cover to expire
Adding Life Insurance, Critical Illness Cover and other personal protection products
For your free, no obligation review or quotation, please call us on 01438 730210.
Or get a quote: Get a quote